The most difficult thing about learning French is to find every day a dedicated time to learn the language and also to find good tools to work with.
You have to be regular and very organized. You must also know how to prepare what you want to learn according to your objectives.
It requires a lot of work and organization, which is not given to everyone.
Sometimes we spend more time looking for resources to learn, to organize ourselves than to actually learn. What a waste of time !
There are also applications like Duoling* and B*bbel but which, let's be honest, teach you unnecessary expressions and vocabulary. You will never express yourself by using ready-made sentences like "Le lapin surpasse la tortue". *The rabbit surpasses the turtle*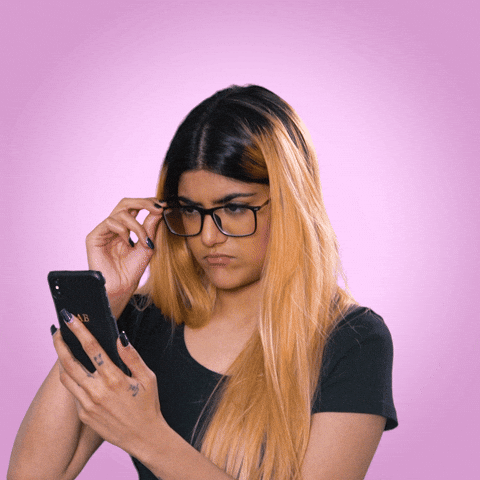 In addition, this kind of application puts pressure on you if you have the misfortune of not practicing for just one day.
Hey ! Take it easy ! You have the right not to study French for a day or two.
We're already putting enough pressure on ourselves, we don't need on top of an application that persecutes us.
All this to tell you that I discovered an ultra effective, hyper positive and caring method to learn French.
#How did I discover this method to learning French ?

I am telling you about this method because I have tested it myself and that is why I can tell you about it and especially recommend it to you.
So, obviously I didn't test it to improve my French, but to improve my English. The method is the same for any language.
For some time now, I find that my level of English has been stagnating. I have a B1 level, and I don't find any new methods to boost my learning.
It's true that I don't have a lot of time between my work as a French teacher and the studies I continue next door (I specialize in professional French).
Like you, I told myself that I was going to take advantage of the confinement to do things I don't have time for and improving my English was part of it.
So I was either looking for an interactive application or site that was available on both computer and smartphone, that didn't take too much time per day and above all that wasn't too marketing.
By marketing, I mean who isn't spamming me every day by pressuring me to keep using the application.
Whereas personally, I don't know about you, but the more I'm forced to use an application, the less I want to.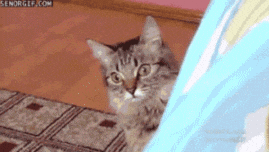 And a few weeks ago, I discovered 17-minute-languages, a website that offers autonomous language learning with automated content.
I started using this method a month ago now, and the results are crazy !
In just a few weeks, I've added over 500 words to my vocabulary ! And which I still remember very well now !
If you haven't already noticed (of course you had if you read this artcile now), I've even started to offer you articles from my blog translated into English, which wasn't the case at all before.
I feel much more comfortable speaking in English, and I take much less time searching for my words.
I speak fluently and understandably.
I am completely satisfied and impressed with the results that I did not necessarily expect.
That's why I want to share this fabulous method with you.
#The 17-minute-languages method for learning French :

The 17-minute-languages learning method is a long term method where we are promised to be able to hold a conversation in only 3 hours of lessons and a mastery of the language after 50 hours of lessons !
You must be completely dubious about this, I was completely dubious at first, too.
We keep seeing phoney promises like "Speak like a French after 4 hours of class" and after a while, it's normal that we don't believe in them anymore
Like you, I was a bit puzzled, but I still wanted to try the free trial version that allows access to all the content for free for 2 days
How does it work ?



First, you are offered a level test to find out where you stand. The test is quite simple and quick.
Then you can choose how long you would like to work today. It can be 5 minutes, like 96 minutes. It's up to you ! However it is advisable to at least train in French for 17 minutes a day.
→

ENRICH YOUR VOCABULARY IN THE LONG TERM :

Day 1 : You learn a new vocabulary word. The program remembers that you have learned this word. From now on, this word will be introduced to you in a systematic way.

Day 2 : You'll have to translate that word correctly.
*Two days later*
Day 4 :The word will be presented to you again. You will have to translate it correctly.
*Four days later*
Day 8 : The word will be presented to you again.
*9 days later*
Day 17 : You'll have to translate it correctly.
The word will then be randomly presented to you throughout your French learning.
How can I tell you that this is the best way to retain vocabulary over the long term ?
After these 17 days, if you've learned the word, you'll never forget it ! It will be anchored in your long-term memory. (Namely : if, during the revision phase, you give a wrong answer, you don't remember the word, the process starts all over again to make sure you will remember it)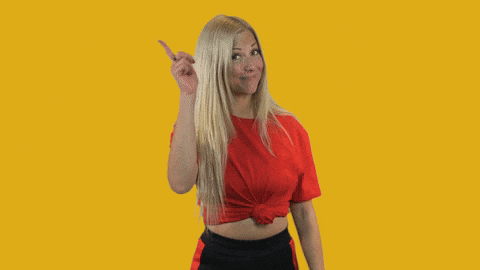 The program will provide you with new vocabulary every day, which is very useful. With this method you will considerably enrich your French vocabulary.
Several varied exercises are proposed to you so that you never get bored : flaschcards, multiple choice questions, written expression exercises, dictation, etc.
You are free to prioritize the topics you wish to learn according to your objectives : professional French, travel in France, daily life in France, etc.
You can also track your progress with powerful statistics and know where you stand before you take the next step.
→

GRAMMAR AS A MEANS OF COMMUNICATION :

Aaah grammar! The bête noire of French learners !
With 17-minute-languages, grammar is presented as a means of communication. That is to say, grammar is seen with the aim of achieving a communication goal.
For example, if your goal is to "give direction", to do so you will have to learn the impératif.
It's an intuitive way of looking at grammar and really suitable for those who are struggling with grammar.
You will learn how to structure your sentences in French in a simple and fun way so that you can have your first conversations in French with confidence.
→

THE SUPERLEARNING MODE :

To tell you the truth, that's really what I liked best about this method !
I thought it was awesome !
As you learn French, you will hear soft meditative music in the background and see very relaxing background images.
This music and images will relax you completely and you will feel a very pleasant and soothing sensation.
In a few minutes, without even realizing it, you will enter a state of meditation.
You will be totally relaxed and you will be able to concentrate fully on your French learning.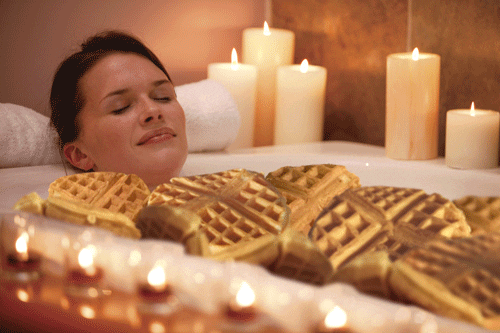 And on top of that, you'll retain 32.9% faster with Superlearning music than without !
Based on the suggestopedics method (a method of learning languages through music), Superlearning allows you to learn while being relaxed and thanks to soft music and you will therefore learn French more quickly and especially in the long term.
The technology of "binaural beats", proposed by the program, has been implemented in the music so that you can memorize vocabulary and grammar more efficiently.
Superlearning music is also available outside the course so that you can listen to it when you are doing other work.
And of course, you can turn Superlearning music on and off at any time if you don't have headphones or earphones, or if you just don't feel like it.
→

THE AUDIO-TRAINER :



In addition to the French learning software, we offer you an Audio-Trainer.
This is a function for learning French while doing something else: sports, driving, on public transport, at work, etc.
You can listen to recordings lasting approximately five minutes, which you can activate individually, or by using a feature called Autoplay.
In this way you deepen what you have already learned and discover new words.
#My opinion on this method to learn French :

Strengths :

✅ Courses available whenever I want and on all types of devices, with or without sound
✅ A motivating, effective and very caring self-learning method
✅ No advertising and no malicious marketing harassment
✅ Discussion forum with other students
✅ Monitoring its progress with statistics
✅ Very affordable price
✅ Varied exercises on all skills
✅ After-sales service great
Weaknesses :



❌ Not modern design
❌ Old-fashioned dialogues
❌ Some translation errors
#How much does this method cost to learn French ?



That's all well and good, but how much does it cost ?
Well, as surprising as it may be, this method is, I find, very affordable.
In addition, you are offered a free trial package to test the learning software for 2 days.
It is a one-time payment and you have the learning software for 10 years !
And if you don't get more and you regret it, you have 30 days to get your money back.
Two formulas are proposed to you :
A first formula for beginners that allows you to obtain level A2 with :

The learning software available on all your devices;

The Audio-Trainer;

The Superlearning mode.
This formula is available for the modest price of 39€ (29.95€ as a welcome offer). (FYI : 1€ = 1,09$)
A second formula which includes levels A1 to C2 !

The learning software available on all your devices;

The Audio-Trainer;

The Superlearning mode

The French business box set (Professional French)

The French express box set (the essentials to go on a trip)
This formula is available for the modest price of 97€ (47€ as a welcome offer) (FYI : 1€ = 1,09$)
#In a nutshell :



The different modes of learning, the 17-minutes principle and Superlearning make this method an excellent pedagogical product.
The design is not at all modern and a bit scary, it's true, but it doesn't spoil the learning content at all.
A small price more than affordable and content available 10 years after purchase without the need to pay again.
A much better content and method than other applications to learn French.
I strongly recommend the 17-minute-languages method to people who want to considerably enrich their vocabulary, who do not have a lot of time in the day devoted to learning French and to those for whom grammar is not what they prefer.
I would like to point out that after testing this method, 17 minute-languages offered me to sponsor this article. That is, if you click on the link and follow this method, I would receive a little something. You won't pay anything extra, there is no difference if you follow this method by clicking or not clicking on this link. I'm just telling you this for the sake of honesty.
Feel free to give me feedback on what you think of this method ! 😀

See you soon for new adventures, in French of course ! 🇫🇷